About TTIA
Thai Tanning Industry Association has occurred in Thailand for more than 60 years.
Firstly, we established in Nonthaburi. After that, we relocated to Klongtoey, Bangkok. In 2502, our tanneries location is at Sukumvit Road., Samutprakan. Since the government had the policy to move the factory out of the community area.
Currently our location is Taiban District, Samutprakan. Moreover, the factory have 2 industrial areas which are 1) Tanning industrial at KM. 30 and 2) Tanning industrial at KM. 34 which the whole area possesses 851 Rai, 3 Ngan, and 42 Square Wha. with the total number of 106 tanneries.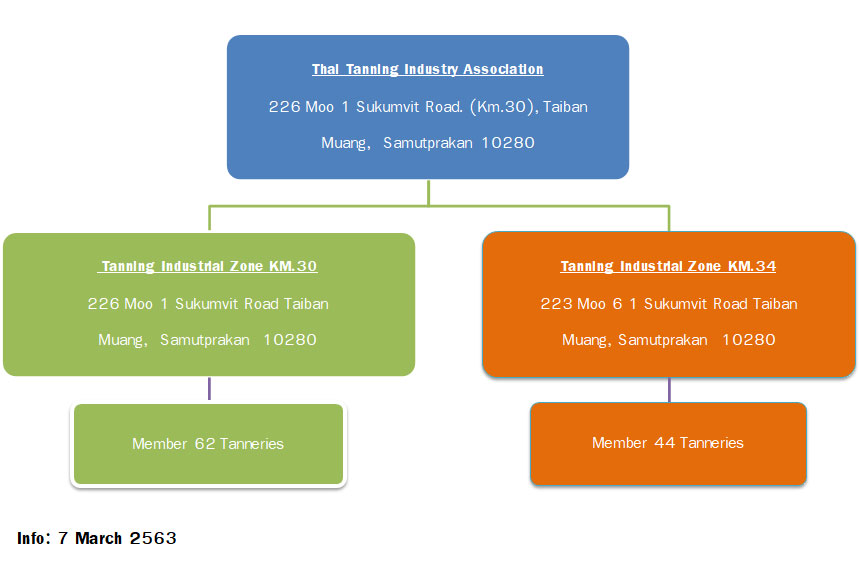 Address :
26 Moo1, Soi Forknung Sukhumvit Road, KM.30, Taiban, MuangSamutprakarn Samutprakarn 10280
Tel. :
+66 2703 9009
+66 2703 9010
Office Hours :
Mon. - Sat. : 08.00 AM. - 05.00 PM.
Sun. : Closed